Making More & Better Disciples
Worship Services 9:30 & 11:00a
Student Ministries 5:30p
Young Adults 6:00p
Registration for the 2021 Men's Retreat is now open! Don't miss this weekend of being challenged in God's Word, enjoying great food, and being refreshed from the busyness of life!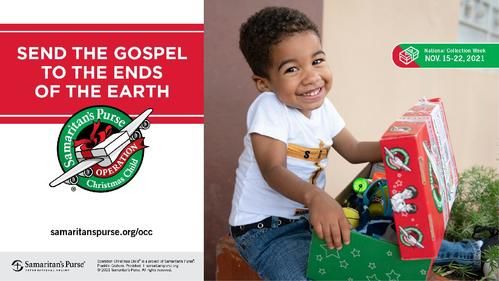 Operation Christmas child
We are partnering again this year with Samaritans Purse through Operation Christmas Child! This year GBC will be a drop-off location for Canal Winchester and the surrounding area during the National Collection Week of Nov 15th-Nov 22nd. Please stop by the table in the lobby, starting October 3rd to pick-up your pre-printed shoebox and find out ways you can volunteer during the National Collection Week. You can also click the link below to purchase a "growing" pair of shoes for your box! For further questions, please contact Tara Price at the email link below.
Check out our most recent sermon!
Planning a visit? We would love to meet you at the door! Fill out the form below to get started.